In recent years, there has been a gradual increase in the therapeutic use of non-drug substances such as herbs and medicinal foods. Among these substances, pomegranate fruit is an ancient and highly distinctive fruit that has been proposed for the treatment of many different diseases.
Ellagic acid (EA) is one of the biomolecules found in pomegranates that may have therapeutic potential for many diseases. EA has been detected not only in pomegranates but also in various fruits and nuts such as raspberries, strawberries, walnuts, grapes, and black currants, and is becoming an increasingly popular dietary supplement in recent years. Next, the ellagic acid supplier will share the following content with you.
What is ellagic acid?
Ellagic acid is a polyphenol or micronutrient that is found in fruits and vegetables. Some foods contain a more complex form called ellagic tannin. This is an acid that is converted into ellagic acid in the body.
Ellagic acid is known for its antioxidant properties. This means that it removes toxins from the body and protects against harmful molecules called free radicals. Plants also produce this antioxidant compound as a defense mechanism against infections and pests.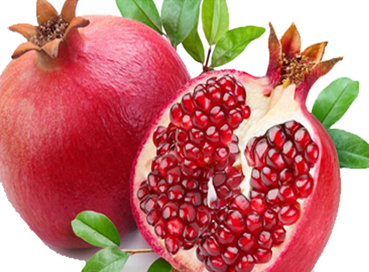 Pomegranate
Studies on the effects of ellagic acid
In addition to its antioxidant properties, pomegranate ellagic acid has also been studied for its ability to fight cancer and other diseases.
Cancer
In a 2014 study of credible sources, it was shown that ellagic acid slows the growth of tumor cells and binds to cancer molecules rendering them inactive. There have been studies in mice and rats on its role in helping to ward off cancer. However, less research has been done on the anti-cancer effects of this compound in humans.
Inflammation
Ellagic acid may also be effective in treating wrinkles and inflammation. a 2010 study from a credible source examined the protective effects of ellagic acid on collagen and inflammatory responses in skin cells of mice and humans exposed to UV light.
In this study, researchers applied a topical ellagic acid solution to hairless mice. The mice were then exposed to UV light for eight weeks. The results showed that ellagic acid prevented the inflammation and collagen breakdown that cause wrinkles.
The study also showed that pomegranate ellagic acid is a powerful agent against diseases such as pancreatitis. In another animal study, rats were fed a diet affected by ellagic acid to examine inflammation and fibrosis. The results showed that rats fed ellagic acid had reduced inflammation of the pancreas compared to rats treated with a different diet.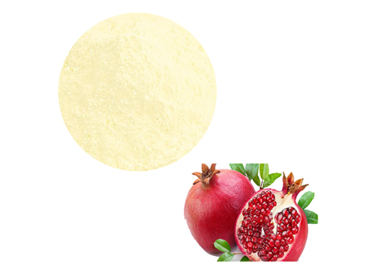 Ellagic Acid
Obesity
Ellagic acid is associated with weight loss and the reduction of obesity. Studies from credible sources suggest that ellagic acid may reduce the effects of obesity and its complications. However, no human trials have been conducted.
In a 2012 animal study, researchers observed that ellagic acid in pomegranate extract reduced the levels of resistin in mice. Resistin is a hormone associated with obesity, insulin resistance, and diabetes. This study showed that lowering resistin with ellagic acid reduced the risk of obesity and inflammation.
YouBio has focused on the extraction, separation, and refinement of natural products for over two decades. We set "Care for Life" as our goal and devoted ourselves to the cause of human health. By now we have developed and produced more than 100kinds of plant extracts as well as natural ingredients. If you want to get more information about the ellagic acid for sale, welcome to contact us.