Sesamin is a natural endogenous anti-oxidant substance extracted from the seeds of the sesame plant of the flax family. It is white crystalline powder if the content more than 90%。Specific rotation is[α]D20+64.5°. Melt point is 125~126℃.It is easily soluble in chloroform, benzene, acetic acid, acetone, slightly soluble in ether and petroleum ether. Almost insoluble in water, alkaline solution and hydrochloric acid. Sesamin used in nutrition foods and medicines is dextrorotatory and extracted.

Extract Process
Sesame ——Ethanol—— Extract —— Filter —— Cool to room temperature —— stress reliever
Ethanol recovery —— Paste —— Petroleum ether recrystallization —— White crystal powder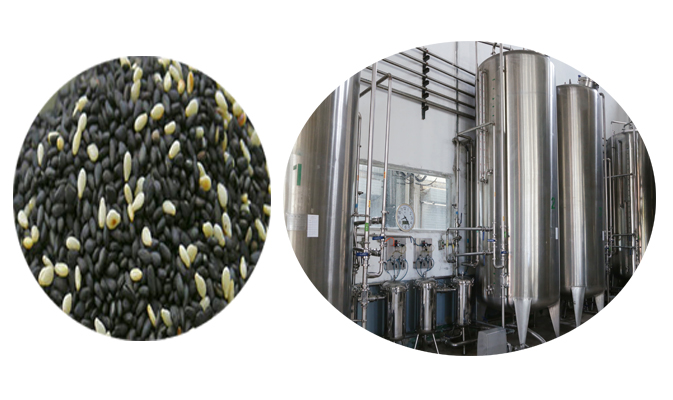 The efficacy and application of sesamin:
1. Sesamin has a variety of biological functions, including reducing serum and liver cholesterol levels and reducing serum triglycerides by increasing liver fatty acid oxidation.
2. Sesamin can increase the level of γ-tocopherol, reduce the production of endotoxin-induced interleukin (IL) -1β, prostaglandin E2 (PGE2) and thromboxane B2, and increase the production of IL-6 (12), thus inhibiting endotoxin-mediated shock.
3. Sesamin has the inhibitory effect on 7,12-dimethylbenzo [a] anthracene-induced breast cancer. It can inhibit the growth of a variety of tumour cells through different mechanisms. Therefore, sesamin is believed to prevent cancers and other chronic diseases.