Grape Seed Extract Overview:
Grape seed extract is rich in proanthocyanidins. The quality of grape seed extract is measured by the content of proanthocyanidins in proanthocyanidins. Generally, grape seed extract contain 95% proanthocyanidins, but the efficacy varies with product. Ingestion of food or beverages rich in proanthocyanidins can lead to a feeling of mouth shrinkage and dehydration, i.e. astringency, which is similar to the feeling after having some alcoholic beverages.
Grape seed extract contains flavonoids, has antioxidant properties, and is used to reduce low-density lipoprotein or bad cholesterol levels, relax blood vessels, and reduce the risk of coronary heart disease. The antioxidants in grape extract help prevent heart disease and have other potentially beneficial effects. Grape seed extract can reduce inflammation and has astringent effects. Grape seed extract can gather tissues together and help stop bleeding and diarrhea.
Composition:
It is mainly composed of polyphenols, such as proanthocyanidins, catechins, epicatechins, gallic acid, and epigallocatechin gallate.
Extraction Method:
The properties of grape seed extract rely on the extraction process and how the grapes are grown. The typical method is extraction with acetone, acetonitrile, ethyl acetate, methanol and other organic solvents. Another method is hot water extraction. The combination of high performance liquid chromatography (HPLC) and proton magnetic resonance (PMR) spectroscopy is the most effective analysis method.
Benefits of grape seed extract:
Grape seed extract helps lower blood pressure, especially for middle-aged and overweight people.
Grape seed extract is used to promote blood flow and reduce the risk of blood clotting, which may benefit people with circulatory disorders.
Grape seed extract helps prevent damage caused by oxidative stress and inflammation, and promotes kidney health.
Function and usage:
1. Grape seed extract is a pure natural substance and one of the most effective plant-derived antioxidants found currently. Tests show that its antioxidant effect is 30-50 times that of Vitamin C and Vitamin E.
2. Proanthocyanidins have strong activity and can inhibit carcinogens in cigarettes. Their ability to capture free radicals in the water phase is 2-7 times that of ordinary antioxidants, such as more than twice the activity of α-tocopherol.
Grape Seed Extract Supplier
As a leading grape seed extract supplier in China, we are committed to providing customers with high-quality grape seed extract, grape seed extract is an industrial derivative of the whole grape seed, which contains a large amount of vitamin E, flavonoids, linoleic acid and OPCs. Whether you're seeking quotations, samples, or sample tests, we have you covered.
Quality:Our team is dedicated to providing you with all the necessary information, including COA (Certificate of Analysis), MSDS (Material Safety Data Sheets), and detailed product specifications and technical sheets.
Pricing: We offer competitive pricing for our grape seed extract. Our prices are based on quantity. Please contact us directly to discuss pricing and your specific requirements.
MOQ: Depending on your requirements, we can discuss the MOQ that suits your production capacity and demand.
Contact us today to discuss your grape seed extract needs, and our dedicated team will be delighted to assist you.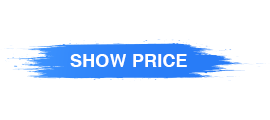 Packaging and shipping:
25 kg export-grade cardboard barrels as outer package; double-layer food-grade plastic bag as inner package
25 kg/barrel
Shipped by air, by sea and by express.