You may think of sesame seeds as a delicious ingredient in Asian cuisine, but did you know that they contain powerful bioactive compounds that may help promote fat loss and support cognitive function? Sesame seeds were one of the first oil-rich seeds discovered by man and are widely used in cooking and traditional practices for their health benefits. Although we commonly see sesame seeds used as an ingredient, they are grown primarily to extract the oil from their seeds. Compared to soya, peanut and rapeseed, sesame seeds are thought to contain the most oil. Interestingly, sesame extract also seems to promote balanced levels of oxidation and inflammation.
What is sesame?
Sesamin, a polyphenol with health benefits, is a lignan found in the hull of sesame seeds. Sesame seeds are the source of sesamin and sesamolin, both of which prevent fat storage. Sesamin has been used for centuries for its health benefits and has become a natural alternative in the weight loss supplement category due to its ability to burn fat without the use of stimulants. Sesamin is one of the best natural fat-burning supplements on the market today.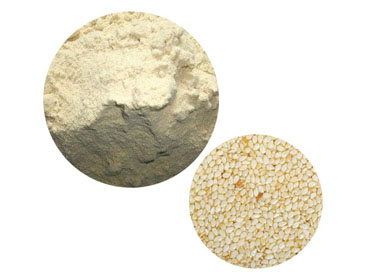 Benefits of Sesamin
According to a study conducted in Japan, sesamin has been reported to lower cholesterol. The same study reported that sesamin may help with weight loss, break down fatty acids and reduce the body's ability to store fat. Sesamin was also reported to help maintain lean muscle mass.
Due to its fat-burning and trimming properties, sesamin has been widely used in bodybuilding exercises. Sesamin is stimulant free and is popular for its ability to naturally block fat storage without relying on harmful stimulants found in many traditional fat-burning supplements.
Benefits and uses of sesame seed extract
May help support balanced levels of oxidation and inflammation
May help to promote cognitive function
May help support metabolic function
Sesamin is good for our health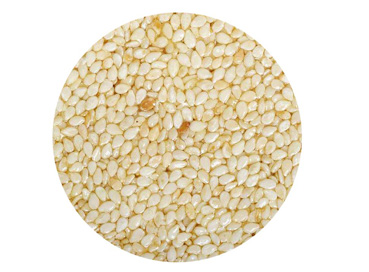 Research
Functional Foods of the East, a best-selling book on healing foods and natural ways to treat disease and stay healthy, states that sesamin can help stimulate peroxisome proliferator-activated receptor alpha (PPARalpha).
This nuclear receptor proteome is important for metabolism and cell development. This receptor is found in the liver, heart, kidney and muscle tissue. It promotes fat oxidation and lipogenesis, or the conversion of sugars into fatty acids. The book also claims that higher PPARalpha activity supports greater fat oxidation and reduces the body's tendency to store calories as fat.
Another benefit of sesquiterpene is that it increases the activity of a number of liver enzymes. These include those enzymes that help break down fatty acids and produce the ketones that provide energy for the brain. Buy sesame seed extract.
Side effects of sesamin
Sesame seeds are not nuts; however, they contain some nut-like amino acids. If you are allergic to nuts, you may be allergic to sesame seeds or sesamin. In addition, if you are allergic to sesame seeds, you may also be allergic to sesamin.
YouBio has focused on the extraction, separation, and refinement of natural products for over two decades. We set "Care for Life" as our goal and devoted ourselves to the cause of human health. By now we have developed and produced more than 100 kinds of plant extracts as well as natural ingredients. Welcome to contact us today or visit our website to learn more about Sesame Protein.