You may only want to eat cranberries around Thanksgiving, but this fruit can add some vitality (and many health benefits) all year long. Cranberries are primarily carbohydrates and fiber and contain about 90 percent water. They also contain vitamins and minerals, such as vitamin C, vitamin E, vitamin K, and manganese.
However, fresh cranberries tend to be tart and are rarely eaten raw. You will usually see cranberries in juice form, but cranberry juice also tends to contain added sugar. So is it worth adding cranberries to your diet? What's the best way to eat them?
Cranberry extracts provide a high level of antioxidants and nutrients that help fight infections and promote overall health. Cranberries have become popular as juices and fruit cocktails; however, in medicine, they are commonly used to treat urinary complications. Cranberry extract may also play a role in the treatment of stomach ulcers. Because of the many vitamins and minerals present in cranberries, they can be a healthy addition to a balanced diet.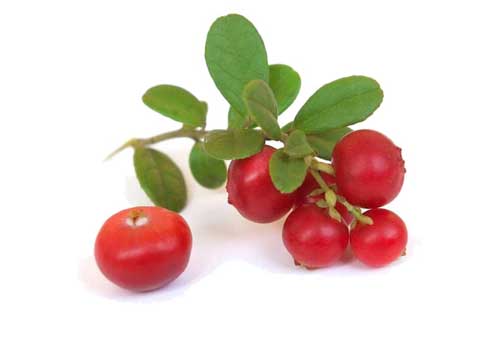 Cranberry
6 Benefits of Cranberry Extract
1. Improving heart health
From lowering blood pressure to improving cholesterol levels, cranberries can help improve your overall heart health. There is evidence that cranberries can help improve someone's lipid profile by raising HDL cholesterol.
Cranberries may also help lower your LDL, and it's important to know that many of these studies used low-calorie cranberry juice.
2. Provides nutrients
A 200 mg pill of cranberry extract provides about 50% of the recommended intake of vitamin C, which is essential for wound healing and disease prevention. Cranberry extract is also a good source of dietary fiber, contributing 9.2 grams - providing constipation relief, as well as blood sugar regulation. As part of a varied diet, cranberry extract can help boost your vitamin K and vitamin E levels and provide essential minerals for bodily functions.
3. Prevention of UTIs
Urinary tract infections affect the urinary system, including the bladder and urethra, and are caused by the development of bacteria. Women are more likely to develop urinary tract infections than men, and these infections are often recurrent and painful.
According to MayoClinic.com, cranberry extract prevents the infection from recurring by preventing bacteria from attaching to the cells in the bladder. Antibiotics can treat urinary tract infections; use cranberries only as a preventive measure.
Cranberry Extract
4. Stomach ulcer treatment
Cranberry extract may help prevent gastric ulcers caused by Helicobacter pylori, known as H. pylori infection. H. pylori infections are usually asymptomatic, and the bacteria are present in about half of the world's population, according to MayoClinic.com, which also notes that early studies have shown that cranberries can reduce the bacteria's ability to survive in the stomach.
One such study, conducted at the Beijing Cancer Institute in 2005, looked at the effects of cranberry juice on 189 people with H. pylori infection. The study produced positive results, leading to the conclusion that regular cranberry consumption can quell infections in a wide area.
5. Dosage
While there is no specific cranberry dose to treat health conditions, according to a 2004 review by American Family Physician, 300 to 400 mg of cranberry extract taken twice daily can help prevent UTIs. most commercial cranberry juice contains sugar, which bacteria feed on and make infections worse. Therefore, cranberry extract is a better choice than unsweetened cranberry juice.
Youbio Technology Co., Ltd. is a cranberry extract supplier, committed to supplying natural, healthy and reliable materials for the food, pharmaceutical, dietary supplement, and cosmetics industries, the raw materials and extracts we produce have comprehensive certificates, as well as providing professional solution of active component screening, large-scale production, functional research and finish product design for the customers. For more information and consultation, contact us here!