Overview:
As a traditional herb, black pepper is one of the important medicinal materials for the treatment of many diseases. The product is the dry near mature or mature fruit of Piper nigrum L. From the end of autumn to the next Spring, the fruit was harvested and dried in the sun when it was dark green. As early as the end by 19th Century, piperine, the main component of pepper, had been purified and synthesized, but its pharmacological effects were less studied.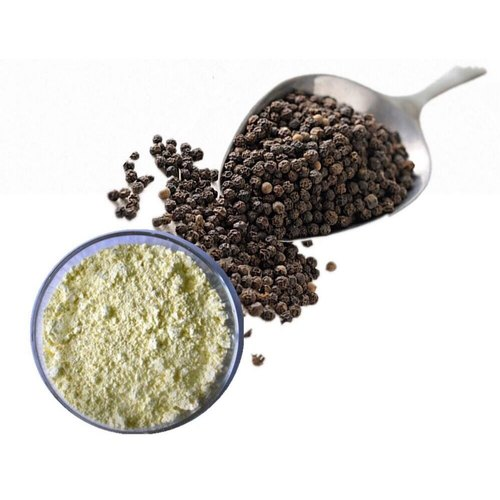 Function and usage:
Piperine is a broad-spectrum anticonvulsant, which has good antagonism to experimental electronconvulsive in mice. It has different degrees of antagonism to pentylenetetrazol, tetrandrine, strychnine, convulsive seizures and audiogenic seizures caused by intracerebroventricular injection of curculine and glutamate. It is also effective for some types of epilepsy. The toxicity of perperine to flies was higher than that of pyrethrum.
Packaging and shipping:
25 kg export-grade cardboard barrels as outer package; double-layer food-grade plastic bag as inner package
25 kg/barrel
Shipped by air, by sea and by express.
Application:
Food, Functional food, health food, pharmaceuticals