People use the whole blackcurrant plant in many conditions, from the leaves to the seeds. The most common form is blackcurrant seed oil, but you can also make infusions and teas from the leaves of the plant, either fresh or dried.
People take blackcurrant to help them.
Blood flow
Immune system
Eye health
Intestinal health
Kidney health
Black currant extract has been shown to reduce risk factors for metabolic diseases, such as type 1 and type 2 diabetes.
Black currants contain high concentrations of.
anthocyanins
Polyphenols
Antioxidants
Vitamin C
Gamma-linolenic acid (GLA)
These berries are used in many health foods and beverages in the UK. Their tart flavor also lends itself to blending with other fruits, especially in jams and juices.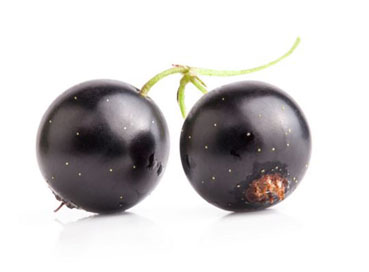 Blackcurrant
How to eat black currants?
Adding more black currants to your diet is not difficult. You can find black currants in the following forms.
Dried fruits
Oil
Pills and capsules
Powder
Ribena is also a popular drink in the UK and you can find it in the import section of your grocery store. The berries themselves can be added to any recipe that needs a bit of intense sweetness.
Dosage recommendations include.
Four 250 mg capsules taken twice daily
5-10 ml of fruit syrup per day
One glass of fruit juice per day
1-2 teaspoons of leaves three to four times a day
You can also try substituting berries for black currants in yogurt or salads. Or try this cassis jam from BBC Good Food. The smell of sweet berries cooked on the stove may have healing properties in itself.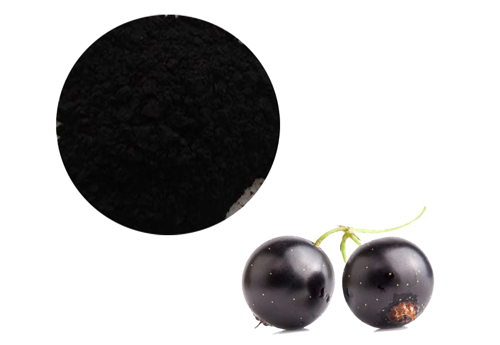 Blackcurrant Extracts
Antibacterial effect
In one study, black currant showed the lowest activity against Gram-negative bacteria compared to the other berries studied.
Black currant extract inhibited replication of respiratory syncytial, influenza A and B viruses, and herpes simplex virus type 1 by more than 50%. 10% of the extract spray disinfected 99.8% of Haemophilus influenzae type B virus and 78.9% of Streptococcus pneumoniae, but had no effect on Streptococcus pyogenes.
Antioxidant activity
The antioxidant activity of black currant berries and juice has been tested for potential cardiovascular and anti-cancer effects. The results of the studies vary depending on the method of analysis; the sugar content and pH of the juices tested also vary.
The total antioxidant capacity of black currant berries was relatively high compared to other berries. The antioxidant capacity was closely related to the total phenolic content; however, individual phenolic compounds may contribute to a different extent. The lipophilic antioxidant capacity was low, while the hydrophilic antioxidant capacity of phenolic compounds was high. Vitamin C content was the main contributor to the antioxidant capacity of black currant.
Animal and in vitro data
When examining antioxidant capacity, a correlation was found between vitamin C content and inhibition of cancer cell proliferation in vitro. Black currant juice increased the free radical scavenging capacity of cultured macrophages.
In alcoholic rats, black currant protected lipids and proteins from oxidation, possibly because of its ability to scavenge free radicals and chelate metal ions. In studies on pigs, vitamin E appears to be a more effective antioxidant than black currant juice.
If you want to get more information about the black currant health benefits, welcome to contact us today or request a quote.